Beach Cleaning
Beach cleaning Awareness campaigns in schools and colleges
Tree Planting
Planting of trees on motorways Internship programs
Sensitization Programmes
Create awareness through the use of communication tools for cancer
Re-Use Reduce Recycle
3 R's - Reuse the available Resources to Re-animate and create a continuity to Recycle existence
Welcome To
SOPE


Save Our Planet Earth
The list of environmental issues is substantial.
Save Our Planet Earth (SOPE) groups lovers of the environment who are well aware of what the outcome will be if necessary steps are not taken to sensitize people to the outcome of our actions vis-à-vis the environment and our immediate surrounding. Keeping our planet earth healthy is a pressing matter.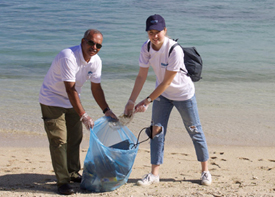 Beach cleaning
Beach cleaning Awareness campaigns in schools and colleges Planting of trees on motorways Internship programs in collaboration with AIESEC Sensitization Programmes International activities e.g for Cancer.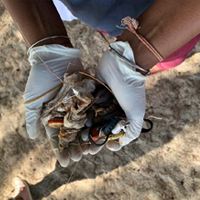 Re-Use Reduce Recycle
Rs – Reason to Reuse the available Resources to Re-animate and create a continuity to Recycle existence.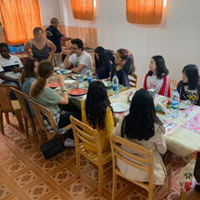 Rethink Organic Waste / Waste & Recycling
Use to create efficiency of allocated resources and energy. Reduce the adverse impact And Recycle to contribute to the environment.
Disposing of your household waste and recycling properly will:
Reduce your environmental impact
Keep valuable materials out of landfill
Recover materials to support the economy
Protect natural resources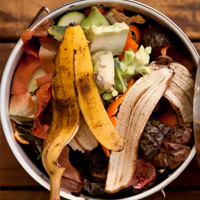 Sustainability - Educate Yourself – THE DO'S
Sustainability starts at home with you and your family. The daily choices you make – both big and small – have a huge impact on the environment. Each of us has the power to affect positive change. We are all responsible for creating a sustainable world, and there are so many ways we can do this.
We can educate one another on many levels starting from the very basic:
HOME environment
SCHOOL environment
WORK environment
Detox your Home
Rid your home of dangerous and toxic waste responsibly, with the free Detox your Home program
Food and garden waste
Dispose of food and garden waste responsibly
Furniture and household items
Furniture, fixtures and fittings, crockery, books and bric from a range of materials and many of these things can be recycled
Household waste
Many household items can be reused or recycled, helping to reduce landfill and greenhouse gas emissions while conserving natural resources